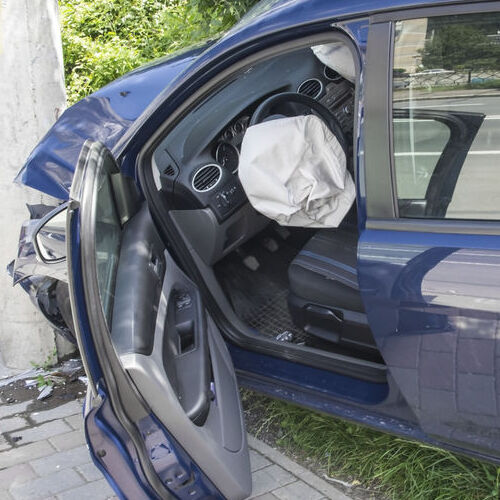 Can airbags be repaired?
If you've been in an accident and your airbags have been deployed, you're probably wondering if the bags can be repaired. This used to be the case, but now air bag replacement is the only option. Mechanics can no longer simply reset the airbag. Today, safety devices must be replaced, whether it's an airbag from your steering wheel, side panel, passenger-side dash, or seat. The airbags must be replaced as soon as possible after a crash and must be replaced by an authorized service center. When you need air bag replacement in Atascadero, CA, German Performance is a trusted local authorized service center. Set up a service appointment today by calling 805-466-3236.
Do airbags have a lifetime warranty?
While some safety features like seat belts have lifetime warranties on some makes and models, your airbags are not covered by such a warranty. Most are only covered by a limited warranty when the car is new. An air bag replacement may not have any warranties on it. Check with the shop that replaced it to find out what warranties are available.
At what speed do airbags deploy?
Air bags are set to deploy in a moderate to severe crash, which means that if you hit a solid, fixed barrier at 8 to 14 mph, the air bags should be deployed. This speed is the equivalent of hitting a parked car at 16 to 28 mph or higher. When they are deployed after a crash, air bag replacement is necessary as soon as possible after the crash. To avoid any injuries with air bags you should follow these safety tips:
Always wear your seatbelt.
Sit at a minimum distance from the steering wheel when driving.
Don't adjust the seat so it is completely straight up. When the seat is slightly inclined, you'll tend to be at a safer distance from the steering wheel.
Children under 12 should be in rear seats in car seats or booster seats.
If you can adjust your steering wheel, lower it so the air bag deploys closer to the chest than the face.
Learn about all the car's safety features when you buy it.
How long does airbag replacement take?
As long as all parts are available in the shop, an airbag replacement should take about an hour for a steering wheel air bag. Seat and side panel air bags can take two to three hours to replace.
Can you drive with no airbags?
Laws may vary from state to state and county to county, but in most cases, you are allowed to drive a vehicle after air bags have been deployed. The deployed air bag, however, must not interfere with your ability to steer the vehicle. Air bag replacement is necessary, though, once your air bags have been deployed in a crash. It's also unlikely you'll pass any safety inspection with the air bags out. Driving with deployed air bags might also affect your insurance coverage. 
Can you sell a car with blown airbags?
In California, it's illegal to sell a vehicle in which the air bags have been deployed. You also can't reinstall the air bags yourself or disable any safety indicator lights and sell the car. You can face jail time if you are found in violation of these laws. If you are planning to sell your car and the air bags have been deployed, you will require air bag replacement for it to be legal to sell. When you are buying a used car, you want to make sure the air bags and indicator lights are functional.
Airbag sensor replacement
If your supplemental restraint system (SRS) light comes on while you're driving, you should take your car to check the sensor. It may need to be replaced. A malfunctioning sensor light might prevent air bags from deploying if a crash occurs.
Airbag alternatives
While airbags are standard safety features on almost all cars today, they have some safety concerns themselves. People have been injured by their air bags, although in some cases following some basic safety precautions such as sitting back at least 10 inches from the steering wheel and wearing seat belts can prevent many injuries. Several manufacturers in recent years have also issued air bag recalls out of safety concerns. In light of these concerns some manufacturers are looking into air bag alternatives. No viable alternatives have yet been developed, although inflatable seat belts might offer possibilities. Air bags are supplemental to seat belts, and seat belts are still the safest measures to prevent injuries to the face and chest in a crash.
Airbag replacement near me
If you've been in a crash recently and need to have your air bags replaced, German Performance is a trusted local authorized service center for air bag replacement in Atascadero, CA. While we specialize in imports like BMW, Audi, Kia, and Mercedes Benz, we'll gladly try to help you out no matter what kind of vehicle you have. We offer a wide range of solutions for a variety of vehicles. Schedule a service appointment today by calling 805-466-3236.