Light Bulb Replacement
Car headlights or brake lights not working?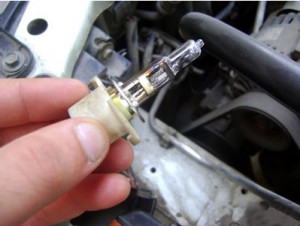 Don't get left in the dark! German Performance can handle the repairs, replacement and maintenance for lights on almost any vehicle. No matter what make or model car or truck you drive, from any year, our mechanics can take care of any lighting issue your vehicle might have, large or small.We can handle light bulb replacement for your car or truck. If you have recently failed state inspection due to your lights on your car being burned out or if you simply have noticed that one of your headlights is out, we can help. Give us a call or stop by today. The Atascadero Paso Robles Auto Repair Ship is your one stop car repair and service shop. From simple oil changes to full car and engine repair, we do it all!
Light bulbs are generally something that most vehicle owners try to replace on their own but if you don't have the time or prefer that a professional take care of the job for you bring your vehicle in to German Performance. Our ASE certified mechanics can replace light bulbs for a variety of different vehicles, including Audi, BMW, Volkswagen, Mercedes-Benz, Toyota, Subaru, Scion, Acura, Porsche, Nissan and Prius. Call today for the best light bulb replacement service in Paso Robles and Atascadero. We can have you back on the road in just minutes and you stand to save up to 50% over dealership prices for light bulb replacement service in Atascadero and Paso Robles.
Are you hearing funny noises? Is something broken? Do you have leaking fluid? Whatever car problem you have, we are the auto repair shop in Atascadero and Paso Robles to bring it to! We can diagnose and fix any car's service issue that you may have. Our Auto Mechanics can get the job done!