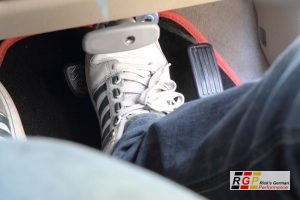 Our car's brakes are important to the function of our car as the brakes help our cars from coming to a complete stop. Due to their importance, it's critical to get your brakes checked every six months. If you don't remember the last time you had your brakes checked, there are indications that let you know when services are needed for your car's brakes.
Brake Warning Light Comes On
If the brake warning light comes on, that's a clear sign your brakes need to be looked at. The brake warning light comes on when there is something wrong with the hydraulic system.
Your Car Is Pulling
Have you tried to brake only to have your car pull to the right or the left? While a car pulling from one side to the other could have something to do with your wheel alignment, it can also be a sign that the components in your brakes are damaged.
Noise When You Push On the Brakes
When you use your foot to push on the brakes, it shouldn't make a noise. However, if you hear squealing or grinding noises, it's important to have your brakes looked at immediately. Squealing and grinding usually have to do with your brake pads.
Your Brake Pedal Is Soft When You Push Down
When you push down on the brake, is it really soft? When its super easy to push down on the brake pedal could be problems with the hydraulic system or there is air in the brake lines.
If you need brake services in Atascadero, CA, call German Performance today at (805) 466-3236.