Brake & Wheel Services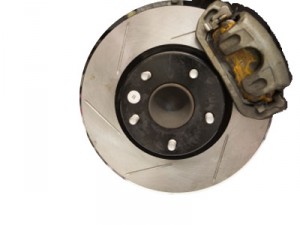 Your one-stop car and truck repair shop in Atascadero / Paso Robles!
Obviously, there is no more important area of your vehicle to keep maintained than the braking system. If your vehicle is unable to stop you, your family and other on the road will be in danger. Here at German Performance take your safety seriously, and provide the best brake & wheels service in Atascadero & Paso Robles.
It is important to have your brake pads and shoes replaced before they are completely worn out, otherwise you may end up having to replace rotors of drums while you're at it, thus driving up your repair costs. It is also important to have your brake fluid flushed out routinely, to keep your system working at it's peak performance. Dirt and debris can work it's way into your brake fluid and cause accelerated wear to vital braking components such as the ABS system, calipers, and wheel cylinders.
Many times a car's emergency brake system is often overlooked, unless required to pass state inspections. However, this is an important system on your car that should not be overlooked. In the event that your hydraulic brakes go out, your emergency brake could save your life! Don't take a chance! Come see our friendly ASE certified mechanics in Atascadero / Paso Robles, where your safety is our concern.
If you need brake and wheels service in Paso Robles or Atascadero there is only one place you should go; German Performance. Our ASE certified mechanics are trained to meet the Atascadero brake service & repair needs of all of our clients. From simple brake pad replacement to more complex brake pad repair we have the personnel and the resources that our clients need. Give us a call today to schedule your Atascadero brake service & repair.
Are you hearing funny noises? Is something broken? Do you have leaking fluid? Whatever car problem you have, we are the auto repair shop in Atascadero to bring it to! We can diagnose and fix any car service issue that you may have. Our ASE Certified Auto Mechanics offer the best brake and wheel repair service in Atascadero & Paso Robles!