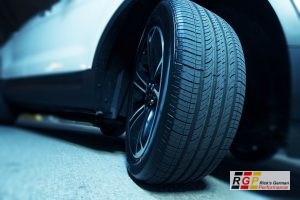 There is nothing better than heading out on the road in your car, whether it be out of necessity or for a fun summer trip. Many car owners know that keeping their car road ready requires maintenance and service. However, one of the most overlooked services when it comes to vehicles is tire rotation. Rotating your tires can actually play an important role in your car health and preventing future issues with your car. When you choose to avoid a tire rotation, you can actually be leaving your vehicle open to suspension issues and tire failure. There are many benefits you could be missing out on.
What Tire Rotation Can Do For You
Keep You In Warranty – When you get new tires, they may come with a warranty that allows you to replace them before a certain date. However, you may not realize that keeping that warranty means rotations are required. Get regular rotations to ensure your warranty is active for when you need it.
Create Even Wear – Wear is natural for tires when in use. However, uneven wear can cause many different problems from weakening your tires overall to causing vibrations in your steering wheel. Tire rotation ensures that the wear on your tires will stay even, preventing damage to your vehicle and accidents.
Keep You Safe – Safety, especially your own, should always be a priority when operating a vehicle. Because it evens wear, tire rotation gives your car better handling, allowing for a smoother and therefore safer driving experience.
Tire rotation can help you keep your car at its best. German Performance is your source for quality vehicle service in Atascadero, CA. Give us a call today at (805) 466-3236 for your tire rotation and service needs.