There is a lot that goes into maintaining your car. From making sure the brakes work to getting your oil changed, there are different parts and areas that need a lot of attention. One of those areas includes your cooling system, which needs a coolant flush in order for the cooling system to work properly. Not only does it make the cooling system work as it should, a coolant flush also has other benefits. Below are some of the benefits of getting your cooling system flushed out.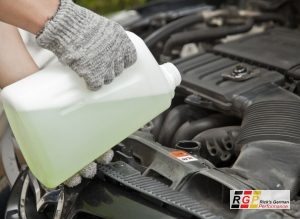 Gets Rid of Old Coolant
Coolant prevents from your water pump from becoming corroded. After a while, your coolant will lose that ability and the buildup of coolant will not be able to prevent rust. Getting your cooling system flushed can remove the old coolant and in turn avoid any rust.
Prevents Corrosion
Older forms of coolant didn't have the ability to prevent corrosion or rust in your water pump, but now with newer forms of coolant, you don't have to worry about your water pump becoming damaged by rust.
Protects Your Water Pump
Because of the ingredients in the coolant, whenever your cooling system is flushed out, it can help keep your water pump working as it should and keep it in good shape for a lot longer.
Flushes Leftover Particles
A coolant flush not only prevents rust, but it can also remove any buildup that has developed due to old coolant in the cooling system.
If you need a cooling system flush in Atascadero or Paso Robles, CA call German Performance today at (805) 466-3236.