Axle Bearing Repair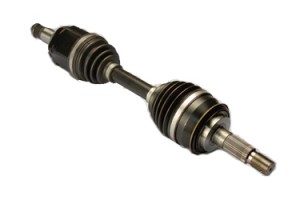 An axle bearing is a low friction part that aids the turning of the car's axle. Without these vital components, your car's axle would not last but a few miles at most. When these bearings eventually wear out or even worse, seize up, then your axle will not turn smoothly or at all.
The function of all bearings is to reduce friction; the axle bearings of your vehicle are no exception. If you need your axle bearings replaced in Atascadero or Paso Robles, then bring your car or truck to our certified mechanics and we'll take good care of you as our valued customer. Our service is fast and have great rates on axle replacement service in Atascadero and Paso Robles.
Here at German Performance we take pride in offering the best axle bearing repair service in Atascadero & Paso Robles. Sure, other auto repair shops may work on axle bearings as well but none of them have the personnel or the resources to compete with the level of service we offer. We have ASE certified mechanics with years of experience repairing & replacings axle bearings in Atascadero and Paso Robles. Additionally, thanks to our coupons and specials our clients often report saving up to 50% over dealership pricing. Come in to German Performance for all of your Atascadero and Paso Robles axle bearing repair service needs!
Our ASE certified technicians can provide axle bearing repair service in Atascadero and Paso Robles for a variety of different vehicles, including BMW, Kia, Lexus, Audi, Honda, Nissan, Mazda, Volkswagen and Subaru.