Emission Repair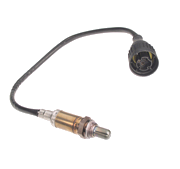 If you are in need of a car Emission Repair Service and live in the area then give us a call. At Atascadero Paso Robles Auto Repair Shop we work on all aspects of Car Emission Control Systems.
Did you fail your State Inspection due to emission issues? Is your O2 (oxygen sensor) sensor out? Do you have EGR Valve issues? Are you having problems with your Catalytic Converter? We can get you State Ready for Inspection.
If you notice blue smoke or heavy vapor coming out of your tailpipe, that's a sure sign that you should bring your vehicle in to us at the Atascadero Paso Robles Auto Repair Shop. Symptoms of potentially serious problems often start with small issues that can be inexpensive to fix if they are caught early, but become very expensive if left to wait. Our mechanics can perform a thorough diagnostic fast to let you know exactly what kind of problem your vehicle is having, what kind of repair it will require, and the amount of money it will cost to fix.
German Performance is the leading provider of emission repair and service in Atascadero and Paso Robles. Our ASE certified mechanics are qualified to provide emission repair or a variety of different vehicles, including but not limited to BMW, Volkswagen, Scion, Toyota, Nissan, Honda, Prius, Audi, Acura and Subaru. Don't take your vehicle to a sub par auto repair shop in Atascadero or Paso Robles for emission repair and service; choose German Performance for all of your emission service and repair needs in Atascadero and Paso Robles.
Are you hearing funny noises? Is something broken? Do you have leaking fluid? Whatever car problem you have, we are the auto repair shop in Atascadero and Paso Robles to bring it to! We can diagnose and fix any car service issue that you may have. Our Auto Mechanics can get the job done!