Tune-Up Service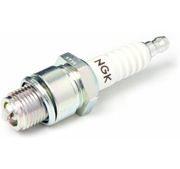 Bring your car to German Performance in Atascadero and Paso Robles, because we're the experts you can trust!
A car or truck tune-up is important maintenance for any vehicle. Replacing a vehicle's spark plugs or ignition wires helps keep the vehicle running a long time, and also helps with the fuel economy for the car or truck. Tune-ups are relatively inexpensive so it's in your best interest to get your car or truck tuned-up for the fuel you will save, and also for the prolonged life of the car or truck.
Atascadero Paso Robles Auto Repair Shop does more than fix cars and truck that need repairs – our expert mechanics can keep your vehicle running like new before anything goes wrong!
A tune-up usually consists of the following:
Replace spark plugs and wires
Replace the distributor cap and rotor
Adjust idle speed and air-to-fuel ratio if needed
Replace air filter, if not recently replaced
Replace fuel filter
Replace worn belts
Replace PCV valve
Possible cleaning of fuel injection system
Oil and filter change
Everything you need in Paso Robles!
When it is time for your vehicle to get a tune-up in Atascadero or Paso Robles bring it in to German Performance. Our ASE certified mechanics are qualified to tune-up a variety of different makes, including BMW, Volkswagen, Scion, Toyota, Nissan, Honda, Prius, Audi, Acura and Subaru. Having your vehicle tuned-up by a professional can keep it running smooth and will help critical parts last longer. For the best tune-up service in Atascadero and Paso Robles, call or stop by German Performance today! We're your one stop shop in Atascadero and Paso Robles!