Window Regulator Repair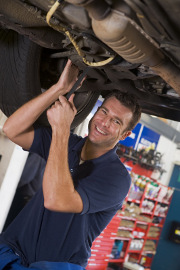 The window regulator is a bar that the vehicle window sits on and is attached to the glass. Our Atascadero Paso Robles Auto Repair Shop knows all makes and models of cars and trucks, and can handle repairs and replacements for almost any year of any vehicle.
Basically, the window regulator keeps your window in track so that it does not fall out of place when you roll your window up or down.
People typically come in to see us with a Window Regulator issue after simply not being able to roll up or down their car or truck window properly. Our ASE Certified Auto Mechanics can repair or replace your Car Window Regulator problem usually in just a few hours while you wait.
Having a broken or malfunctioning window regulator can be a pain for even he most patient drivers. If you need window regulator repair or repalcement in Atascadero and Paso Robles, bring your vehicle in to German Performance. Our ASE certified technicians have experience repairing and replacing window regulators for our customers in Atascadero and Paso Robles for a variety of different makes, including Honda, Audi, BMW, Porsche, Toyota, Smart, Infiniti, Subaru, Mazda and Volkswagen. Give us a call today for all of your window regulator repair needs.
Are you hearing funny noises? Is something broken? Do you have leaking fluid? Whatever car problem you have, we are the auto repair shop in Atascadero and Paso Robles to bring it to! We can diagnose and fix any car service issue that you may have. Our ASE Auto Mechanics can get the job done!