Heater Core Replacement Service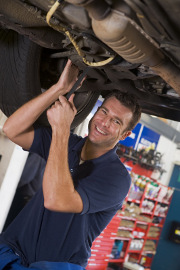 A heater core is similar to a radiator in that the coolant passes through the system and the air which blows past the tubes and fins is warmed, and then directed into the cabin in order to keep the passengers warm. When your heater core goes bad, you will not feel warm air come out of the vents as you usually would. For this reason, many heater cores are replaced in Atascadero and Paso Robles during the colder months of the year.
If you live in the Atascadero and Paso Robles area and need your heater core repaired or replaced, then stop by German Performance, where our expert auto mechanics are here to serve you.
Need help diagnosing or repairing something on your car or truck? We provide the best heater core repair service in Atascadero and Paso Robles The auto repair specialists at German Performance are the ones to depend on when you want your vehicle running the way that it should be. Broken parts, funny sounds, leaking fluid, no problem! Call or stop in today!
Our Atascadero and Paso Robles heater core replacement service is considered to be the best in the area. Our ASE certified mechanics have experience with heater core repair and replacement on a variety of different makes for our customers in Atascadero and Paso Robles, including Kia, Lexus, Audi, Acura, BMW, Porsche, Honda and Nissan. If you are having problems with your heater core don;t wait until it is too late, bring your vehicle in to German Performance for the best heater core repair service in Paso Robles and Atascadero. With out coupons and specials you could potentially save up to 50% over what the dealerships charge for similar work.