Engine Repair Service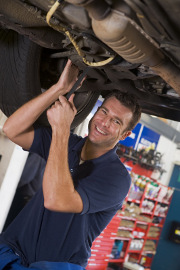 Here at German Performance of Atascadero / Paso Robles, we specialize in all aspects of engine repair services, from fixing oil and other fluid leaks to overhauls and complete engine replacement.
To keep your engine running strong, scheduled maintenance is a must. The most common, and one of the most important things you can do, is bringing your car or truck in for regular oil changes. Engine repair or service in Atascadero doesn't have to break the bank; our customers routinely report saving up to 50% over dealership prices!
We work on most all makes and models here in Atascadero / Paso Robles, including foreign and domestic. Our ASE certified mechanics are all trained, experienced, and certified. We take pride in offering the best engine repair service in Atascadero!
Engines are complex and incredible machines that are the workhorses taking you where you need to go. They require routine maintenance, service, and, from time to time, repair. Our auto mechanics are here to service all of your engine repair service needs in Atascadero & Paso Robles. Whether you need engine repair or more expensive complete engine replacement, we have the mechanics and the resources to provide you with the service you need.
Need help diagnosing or repairing something on your car or truck? Our Paso Robles auto mechanics are experts at finding the problem and fixing what is under your hood. We provide top tier auto repair services from the best ASE certified mechanics of any shop in Atascadero or Paso Robles. Broken parts, funny sounds, leaking fluid? no problem! Call or stop in today!