Atascadero & Paso Robles Complete Engine Replacement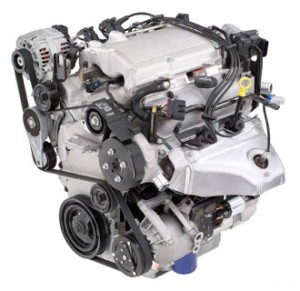 Bring your car to German Performance in Atascadero, just south of Paso Robles, because we're the experts you can trust!
Sometimes it just makes more sense to replace your entire engine as opposed to trying to save your old one. We at German Performance have trained and experienced certified mechanics, ready to install a new, used, or rebuilt engine into your car of truck. We are the best engine replacement service in Atascadero and Paso Robles!
Generally speaking, if your vehicle is less than 12 years old and in otherwise good condition, then in many cases, it may be well worth the investment to have a new or rebuilt engine installed. For example, most of the used engines that we install have between 40-80k miles on them and can allow your vehicle another couple hundred thousand more miles.
Need help fixing or diagnosing an engine problem? We provide the best engine replacement service in Atascadero and Paso Robles. While there are many automotive problems that vehicle owners can hope to fix on their own, complete engine replacement is not one of them, and that's why German Performance in Atascadero and Paso Robles makes it easy on you. Replacing an engine is complex and typically requires a team of skilled mechanics if the job is to be done in a timely manner. Here at German Performance our mechanics are qualified to replace engines in a variety of different vehicles, including including Isuzu, Mazda, Scion, Mitsubishi, Acura, BMW, Porsche, Honda and Hyundai. When it comes to complete engine replacement in Atascadero & Paso Robles no auto shop can compare to German Performance!