Anti-Lock Brakes System Service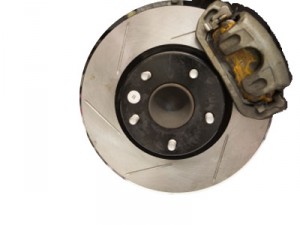 Your Car's anti-lock brakes system (also known as ABS) is a safety system that allows you to stop the car without locking up the wheels and thus avoid skidding out of control. Anti-lock braking is safer especially in wet driving conditions and generally provides for improved vehicle control as well as decreased stopping distances.
The system has multiple parts, including speed sensors, valves, pumps, and controllers. If any one of these parts goes wrong, these whole system can fail, which puts you at risk. There's no reason to take chances with your safety when the ASE certified best mechanics in Atascadero and Paso Robles are ready to help you at our shop!
If you live in the area and are looking for repair or service to your anti-lock braking system then be sure to come see us!
If your vehicle's anti-lock brake system fails the results could be catastrophic. Don't wait for something bad to happen before you decide to have your vehicle serviced, bring it to German Performance today for the best anti-lock brake repair service in Atascadero and Paso Robles. Our ASE certified technicians have experience with Paso Robles anti-lock brake repair on a variety of different vehicles, including Audi, Volkswagen, BMW, Porsche, Mercedes-Benz, Scion, Smart, Honda, Kia and Lexus. Make the smart decision and visit German Performance for superior Anti lock brake repair service in Atascadero and Paso Robles. With our coupons and specials you could even save up to 50% over what many dealership charge for anti-lock brake service in Atascadero or Paso Robles! Do yourself a favor and call today for your Atascadero and Paso Robles anti-lock brake repair & service needs.