Intake Manifold Gasket Replacement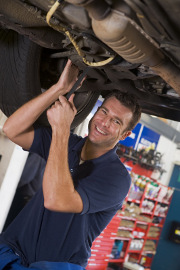 Bring your car to German Performance in Atascadero, just south of Paso Robles, because we're the experts you can trust!
The intake manifold, which bolts to the engine block, has a special gasket to prevent air, oil, and antifreeze from leaking. When there is a leak in the intake manifold gasket, it can cause a wide range of problems, and even engine failure. If antifreeze from one gallery leaks into an oil gallery, it will ruin all of the bearings in the engine. This is a common problem with some vehicles. If you have any questions about your vehicle's intake manifold gasket and it's replacement, call the experts at German Performance of Atascadero and Paso Robles, and we will be happy to help you.
Here at German Performance our ASE certified mechanics are waiting to help you with any and all of the intake manifold gasket repair needs you may have in Atascadero and Paso Robles. As the best intake manifold gasket replacement and repair service in Atascadero and Paso Robles we are uniquely qualified to work on a variety of different vehicles, including BMW, Prius, Volkswagen, Porsche, Honda, Kia, Scion, Subaru, Smart, Nissan and Mitsubishi. Don;t spend more money than is necessary by taking your vehicle to some other Atascadero Paso Robles auto repair shop, do your wallet a favor and make German Performance the destination for all of your intake manifold gasket repair service needs in Paso Robles and Atascadero.