Manifold Gasket Replacement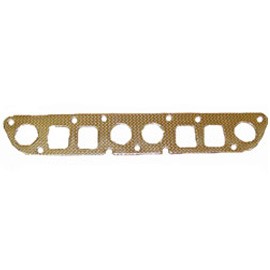 When your car's or truck's Manifold Gasket isn't working, the signs are pretty evident. Our mechanics at Atascadero Paso Robles Auto Repair Shop know all the signs of manifold deterioration and what it will take to repair it before it can become a more serious problem.
The Exhaust manifold is bolted to the vehicle heads and then there is a gasket that goes between the header and head. To repair a leaking manifold gasket you have to unbolt the manifold from the head and replace all the gaskets. You could either have a one piece gasket or multiple piece manifold gaskets.
A leaking manifold gasket is a major problem but our Atascadero / Paso Robles based Auto Shop can get you back on the road in no time. We provide the best Manifold Gasket Repair / Replacement Service in Atascadero and Paso Robles!
If you delay getting a manifold problem repaired you could end up with a far more expensive problem – like a blown engine. Don't delay if you think your manifold gasket could need service, bring it to our experts at Atascadero Paso Robles Auto Repair Shop right away and we will run a complete diagnostic.
When it comes to manifold gasket repair in Atascadero and Paso Robles, German Performance is the best auto repair shop in town. Our ASE certified mechanics are qualified to repair manifold gaskets on a number of different vehicles, including BMW, Prius, Volkswagen, Porsche, Honda, Kia, Scion, Subaru, Smart, Nissan and Mitsubishi. Give us a call today if you want to take advantage of the best manifold gasket repair service in Atascadero & Paso Robles. Our clients stand to save up to 50% over dealership pricing when they choose German Performance for all of their manifold gasket replacement needs.