Fuel Pump Replacement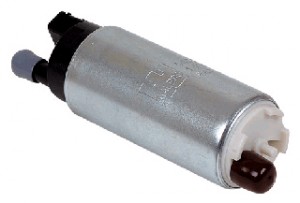 Bring your car to German Performance in Atascadero and Paso Robles, because we're the experts you can trust!
When your car's or truck's fuel pump isn't working, that's definitely something you notice! At Atascadero Paso Robles Auto Repair Shop, we've had a lot of experience with servicing and repairing fuel pumps in almost every kind of vehicle.
Many vehicles once had gravity feed gas but today's automobiles have a fuel pump (usually located in the gas tank). The fuel pump pumps gasoline from the fuel tank into the carburetor or fuel injection system of your vehicle's engine.
No matter what make or model your car or truck is, from any year, the expert mechanics at Atascadero Paso Robles Auto Repair Shop can replace or repair the fuel pump if it has stopped working. We know you need your vehicle, so when you bring your car or truck to us, we get the repairs done fast and we don't charge you a ton of money.
If your car or truck stalls like it has run out gas when you know there is plenty of fuel in the tank, chances are the fuel pump is to blame. Don't wait for the problem to get worse – bring it in to Atascadero Paso Robles Auto Repair Shop and have our mechanics run a diagnostic to see exactly what the problem is.
Problems like fuel pumps become more expensive to repair the longer you wait! Don't delay, call us today.
Because fuel pumps can be so expensive to repair and replace it is always best to take your vehicle to the best auto repair shop in Atascadero and Paso Robles. Here at German Performance our ASE certified mechanics can repair fuel pumps on a variety of different vehicles, including BMW, Prius, Volkswagen, Porsche, Honda, Kia, Scion, Subaru, Smart, Nissan and Mitsubishi. When you bring your vehicle in to German Performance you will not only receive excellent service but you also stand to receive up to 50% over dealership for fuel pump repair and replacement in Paso Robles and Atascadero.