Atascadero & Paso Robles Repair Throttle Cable Body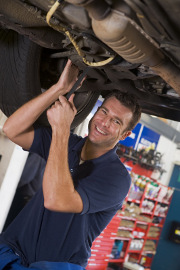 Bring your car to German Performance in Atascadero, and right next to Paso Robles, because we're the experts you can trust!
We work on just about any type of car service issue that you may have including throttle issues. We can diagnose and repair your throttle cable, throttle body or other car throttle related repair that you may need. At Atascadero Paso Robles Auto Repair Shop, our mechanics are experts on almost every make and model of car and truck, and nearly every year of vehicle on the road. If you're having throttle issues, bring your vehicle in to us and we can help!
Needless to say your car's throttle system and related components are important to your automobile's performance and safety. The throttle is a device that regulates the flow of gas to your vehicle's engine. Our mechanics at Atascadero Paso Robles Auto Repair Shop have seen just about every type of car issue there is. It isn't uncommon to have throttle repair service issues or even a broken throttle cable.
If the throttle on your car or truck starts going bad, the engine won't get the right fuel-air mix it needs to run properly. You'll notice lagging, stalls, and other performance issues. Your car or truck might even die and refuse to start again, leaving you stranded.
Need help fixing or diagnosing a car throttle problem? We provide the best throttle repair service and replacement of any Auto Shop you can find. Broken parts, funny sounds, leaking fluid, no problem! Give us a Call!
We are your one-stop Auto Repair Shop. From Complete Engine Repair to Throttle, we've got you covered in Atascadero and Paso Robles! Don't forget we have the Best Auto Mechanics around and we will typically save you 50% over car dealer pricing. Great Prices – Great Service!!
Are you hearing funny noises? Is something broken? Do you have leaking fluid? Whatever car problem you have, we are the auto repair shop in Atascadero and Paso Robles to bring it to! We can diagnose and fix any car service issue that you may have. Our Auto Mechanics can get the job done!